Lupo
Lupo is a virtual analogue synth with 4 oscillators.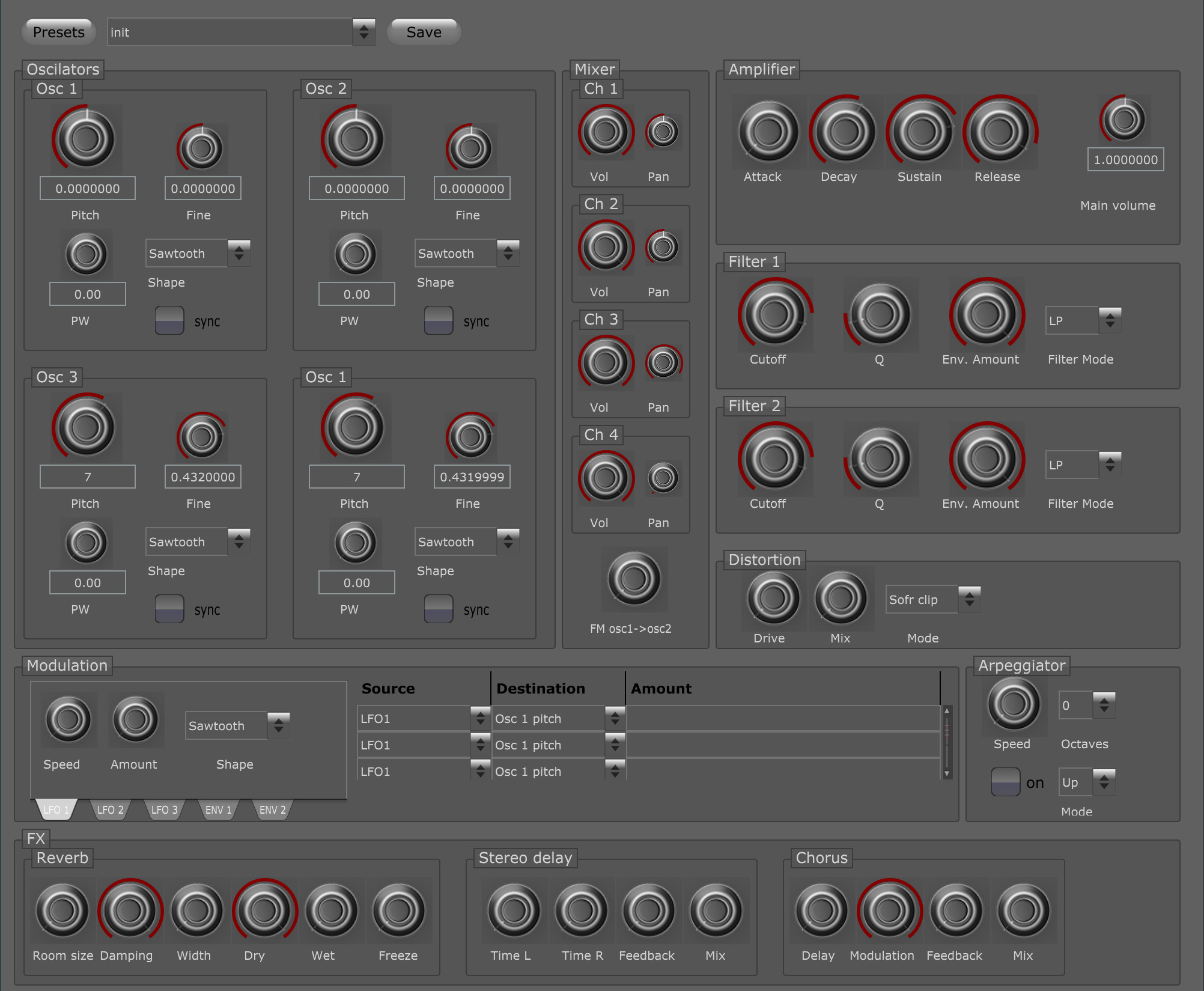 Features
4 Oscillators with sync, 3 waveforms and noise
4 channel mixer with individual pan for each oscillator
6 way modulation matrix with 5 sources and six targets
3 LFOs with different wave forms
2 Filters with highpass and lowpass mode
2 Modulation envelopes
4 Effects: Chorus, Stereo Delay, Reverb and Distortion
Notice
Although it's already usable, the project is in early development state. If you intend to create patches for the synth, they might not work in later versions.
Known issues
Fiddling with the modulation matrix causes sometimes crashes
Not all parameters are clamped to meaningful ranges, which leads to strange sounds
PWM is not working at all
the sync button makes only sense for the second oscillator
The arpeggiator is not tempo syncable
What is planned?
In the next weeks I'll finish the PWM section, work on stability and provide a bunch of nice patches.
Getting Started
Take the VS2017 project from the Builds folder, currently only Visual Studio 2017 is available.
License
This project is licensed under the GPL v3 License